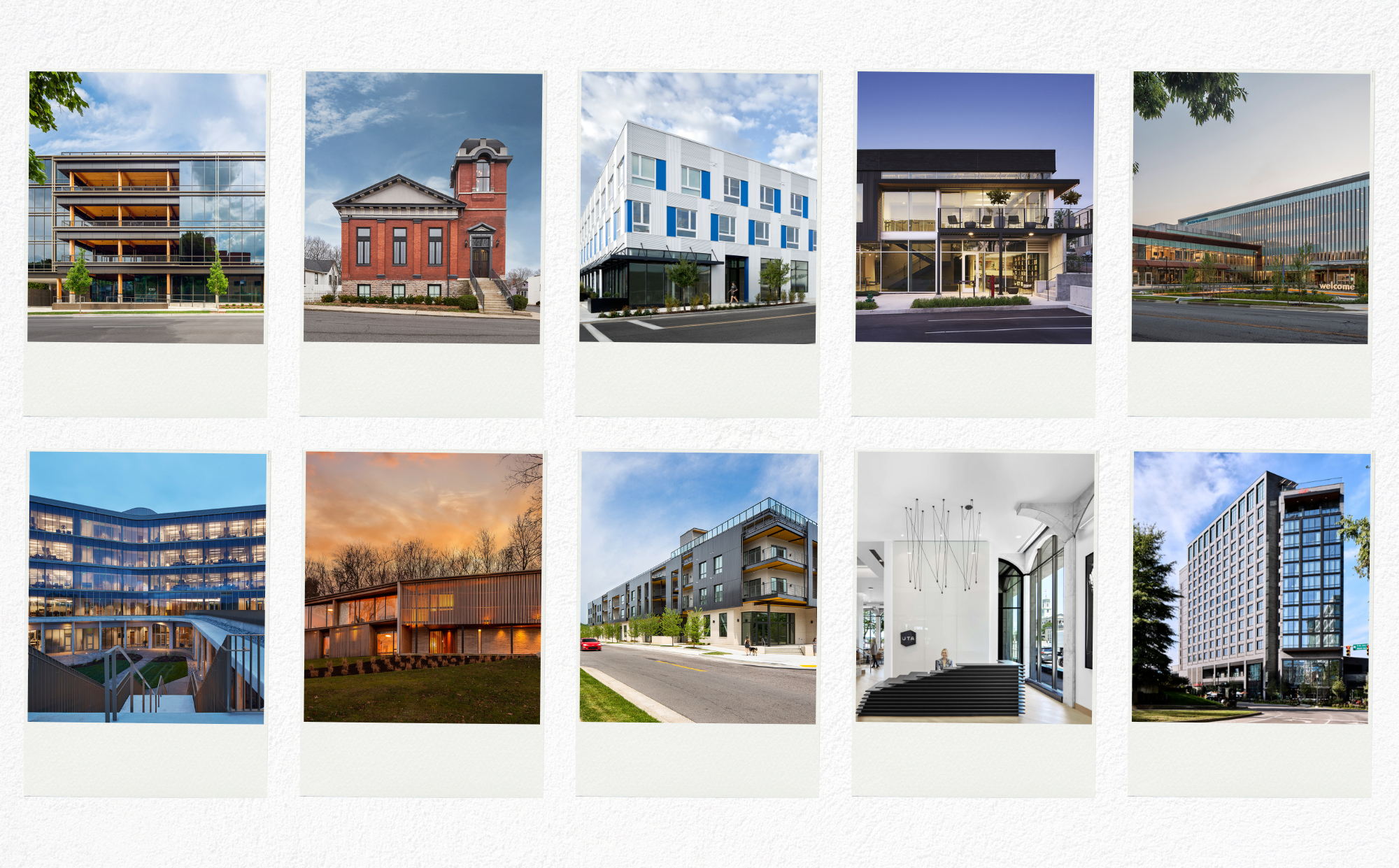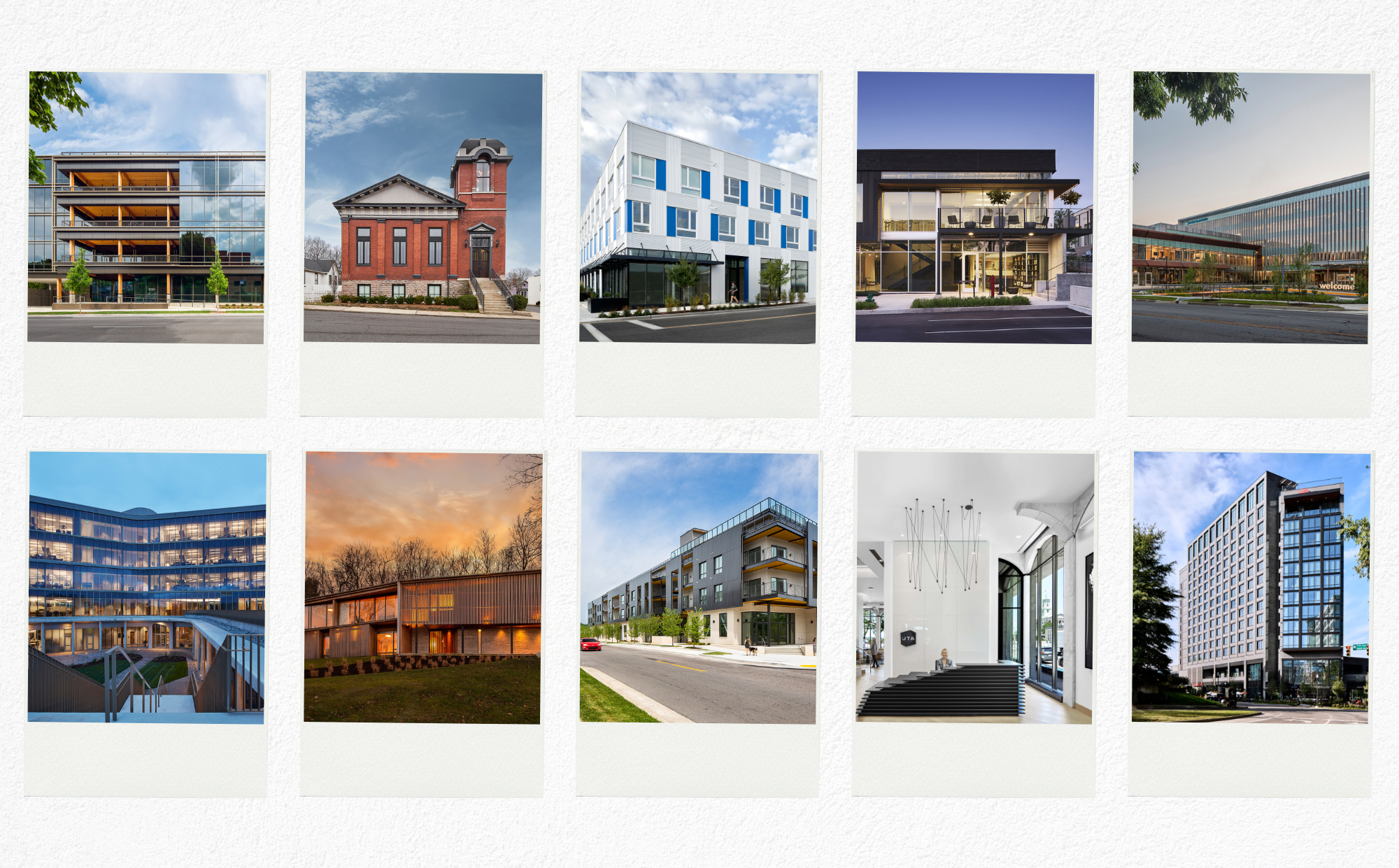 20 Nov

​​Middle TN Architects Honored for Exceptional Design​ 
​
​
Middle TN Architects Honored for Exceptional Design
​
​
​
AIA Middle TN releases annual Design Awards winners.
​
FOR IMMEDIATE RELEASE 
​​NASHVILLE, TN – AIA Middle Tennessee, A Chapter of the American Institute of Architects (AIA) announces the winners of the 2022 Design Awards to honor exceptional work on the behalf of the architecture profession and bring awareness to the remarkable work that architects are doing in our communities. 
​The 2022 AIA Middle Tennessee Design Awards recognizes the following architecture firms: 
​Honor Award: 
​– Anecdote (formerly Tuck-Hinton Architecture & Design) for 1030 Music Row 
​– HASTINGS Architecture for Martin Flats 
​– HASTINGS Architecture for UTA 
​ 
​Merit Award: 
​– EOA Architects for Smyrna Ready Mix Concrete Corporate Headquarters 
​– EOA Architects for Thrive at City Heights 
​– Michael Goorevich Architect, PLLC for Tent-ish House 
​– Smith Gee Studio for 602 Taylor Street 
​ 
​Excellence in Sustainable Design: 
​– Gresham Smith for Kaiser Permanente North Baltimore Hub 
​ 
​Citation Award: 
​– Centric Architecture for 1700 Fatherland 
​– HASTINGS Architecture, LLC and BLUR Workshop for Virgin Hotels Nashville 
​ 
​A People's Choice Award: 
​EOA Architects for Smyrna Ready Mix Concrete Corporate Headquarters 
​A jury of AIA Austin members judged the entries. Jury members were Philip Kiel, AIA, of Furman +Keil Architects; Bhavani Singal, AIA, of Workshop No. 5; Burton Baldridge, AIA, of baldridgeARCHITECTS; Carina Coel, AIA, of Restructure Studio, and Maija Kreishman, AIA, of Michael Hsu Office of Architecture.  
​Projects are entered under six categories: small, large, healthcare design, interiors, residential, or unbuilt. The jury was encouraged to recognize and acknowledge exceptional design in the categories of Citation, Merit, and Honor, with Honor being the highest award. 
​The AIA Middle TN Committee on Design was led by Amanda Shadowens, AIA of Sinz Shadowens Architecture; Nick Dryden, AIA of Dryden Architecture; David Bailey, AIA of HASTINGS Architecture; Michaila Crislip, Assoc. AIA of EOA Architects; Lee Davis, AIA of ESa; Chris Hoal, AIA of Gresham Smith; Kate O'Neil, AIA of HASTINGS Architecture; Steve Powell, AIA of Powell Architecture and Building Studio; and Michael Vineyard, Assoc. AIA of WBA Architecture.​  
#### 
AIA Middle Tennessee is the largest of the local chapters of the American Institute of Architects in Tennessee. It comprises over 850 architects, architectural associates on track for licensure, and allied industry members located in a 35-county region in Middle Tennessee. The mission of AIA Middle Tennessee is to serve and support our members and advance the profession of architecture.   
More About AIA  
Founded in 1857, AIA consistently works to create more valuable, healthy, secure, and sustainable buildings, neighborhoods, and communities. Through more than 200 international, state, and local chapters, AIA advocates for public policies that promote economic vitality and public well-being.   
AIA provides members with tools and resources to assist them in their careers and business as well as engaging civic and government leaders and the public to find solutions to pressing issues facing our communities, institutions, nation, and world. Members adhere to a code of ethics and conduct to ensure the highest professional standards.