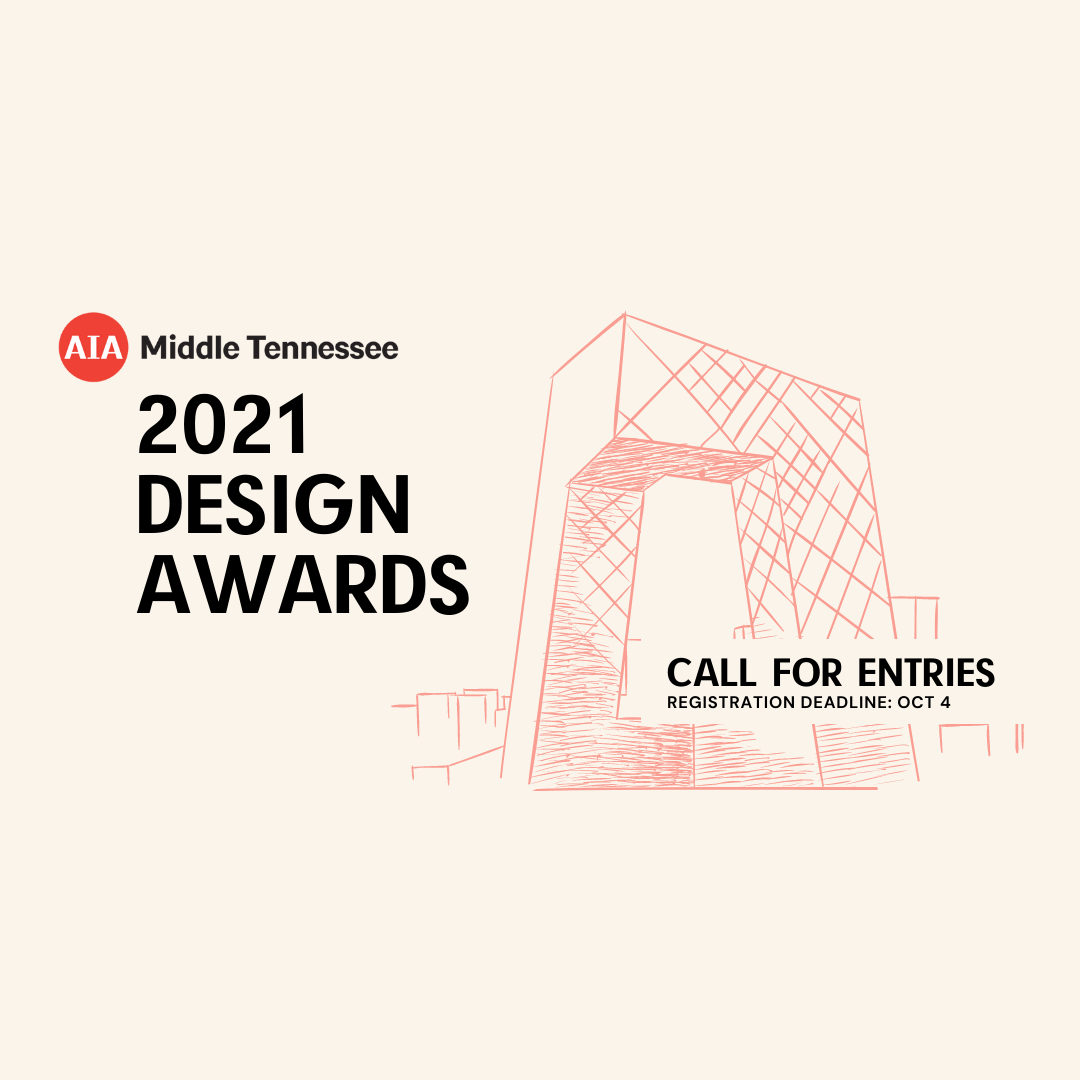 22 Sep

2021 Design Awards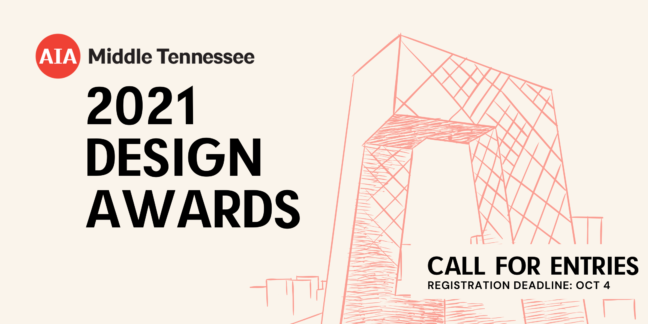 Registration Is Now Open For the 2021 AIA Middle Tennessee Design Awards!
The AIA Design Awards Program strives to recognize, publicize, and celebrate projects that represent the best of Middle Tennessee architecture; projects that are exemplary for their thoughtful, sustainable, innovative, and well-crafted design. With juries composed of highly-qualified professionals offering diverse perspectives and expertise, all submissions are reviewed in the context of the project team's goals and evaluated for thoughtfully designed resolution of those goals.
Register Here
Deadline to register is Monday, October 4, 2021 at 12pm CT.