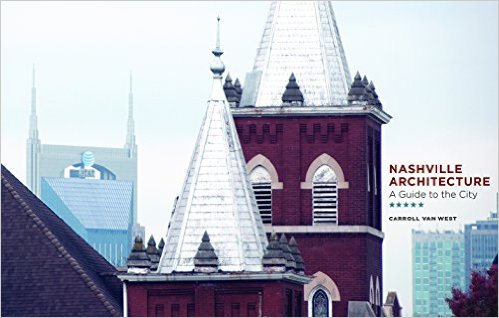 14 Jul

Nashville Architecture: A Guide To The City now available

Many years in the making, the 250-page book born from a longstanding partnership between AIA Middle Tennessee and the Metropolitan Historic Commission, and written by Tennessee State Historian Dr. Carroll Van West and published by the University of Tennessee Press, will first be available for sale online, beginning September 30, 2015.

In the book, Dr. West, director of the Center for Historic Preservation at Middle Tennessee State University, examines over 250 properties in Nashville. Included are well-known buildings such as the Ryman Auditorium, the Hermitage Hotel, and Jubilee Hall at Fisk, as well as many other lesser known properties from schools and churches to banks and post offices, from apartment and office buildings to plantations and cemeteries that show changes in the city over the course of the past 200 years. Over 150 maps and photographs illustrate Nashville's transformation into the cosmopolitan city that it is today.


Congratulations to Glen Oxford, AIA, Chairman of the project, and Commissioner Bob Oglesby, AIA. Without their vision, this project would have never happened.